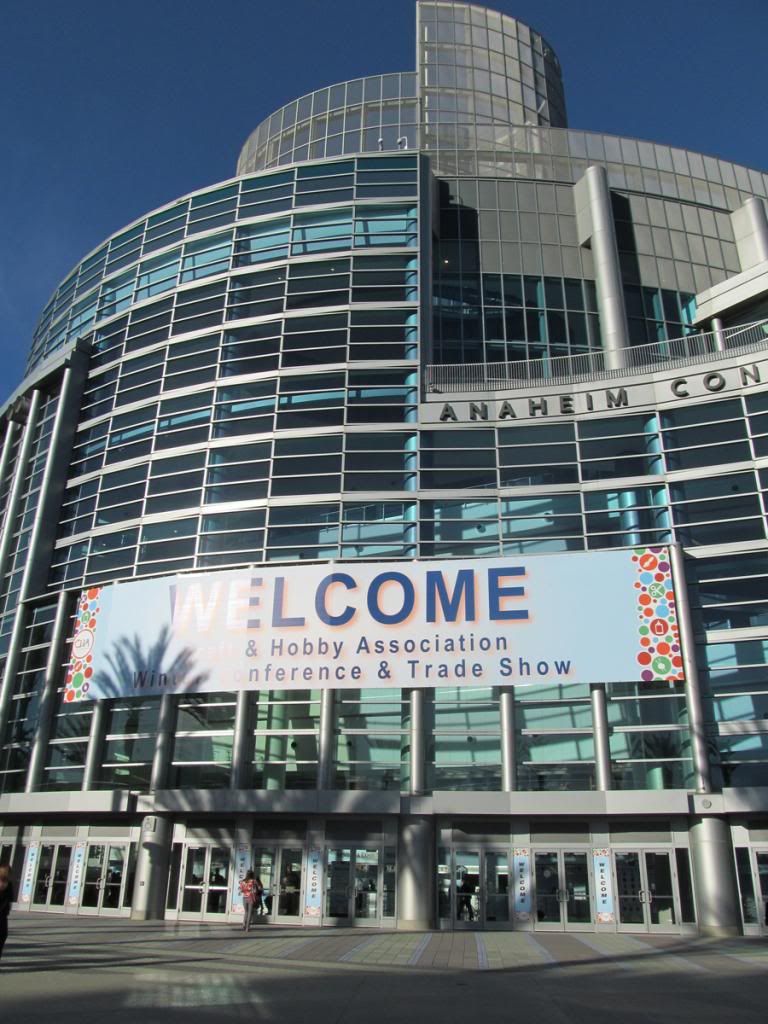 We've sent a couple of crafty individuals over to the big CHA trade show in California to get the low-down on current and upcoming releases in the craft world for the coming months and it sounds like we're in for some real treats! We've just had the first report through with some details, so here are just a few of the things we've got to look forward to!
The die-cutting experts at Spellbinders are showcasing their new Media Mixage range of dies, plus Artisan Explorer die-cutting machine, which are created with ease of cutting thicker materials in mind such as metal and fabrics.
Tim Holtz is offering yet more creative ideas at this years' CHA with a new Distress Paint range to add to his vast array of top-quality products. This new range, created with Ranger, are thinner than Adirondack products and so offer a smoother alternative to work with that can be manipulated whilst wet and give an opaque finish once dried.
Masking techniques and altered art seem to be very popular trends at this years' show and Jillibean Soup are displaying their new Placemats range of creative masks.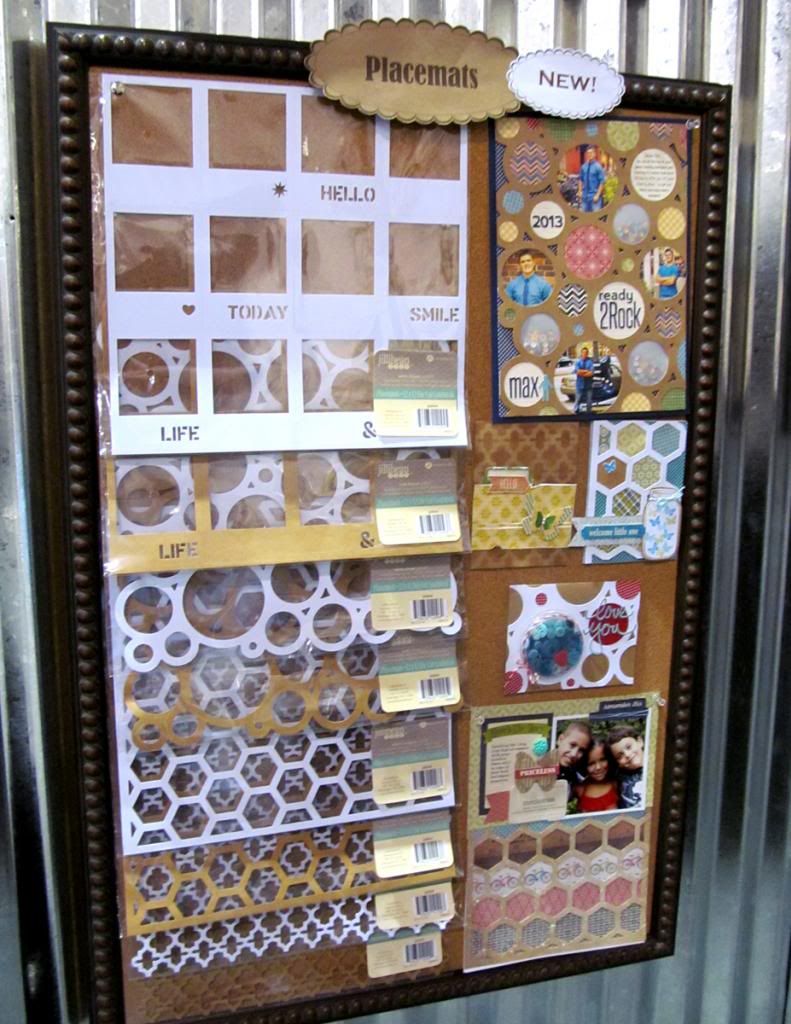 The chevron pattern seems still to be very popular and there are multiple ranges featuring it which have been released at the show. Woodgrain patterns, birds and muted colour schemes, as well as retro designs are also prevalent.
Check out this Craft Armoire door storage solution on offer from Jinger Adams, which makes for a stylish idea for your craft room storage. Perfect for keeping your stash handy!